Onisep
Folios, the national e-portfolio solution for educational counselling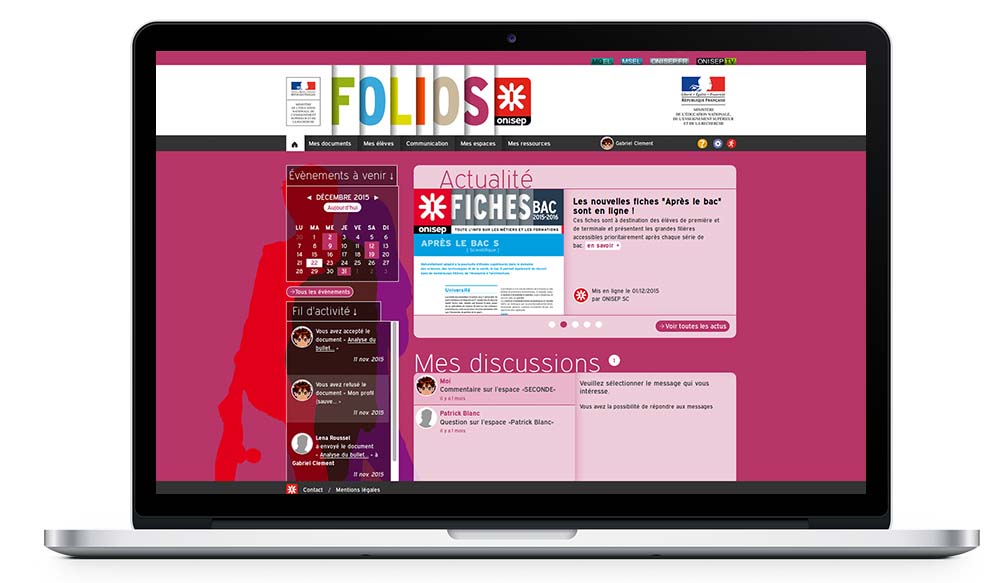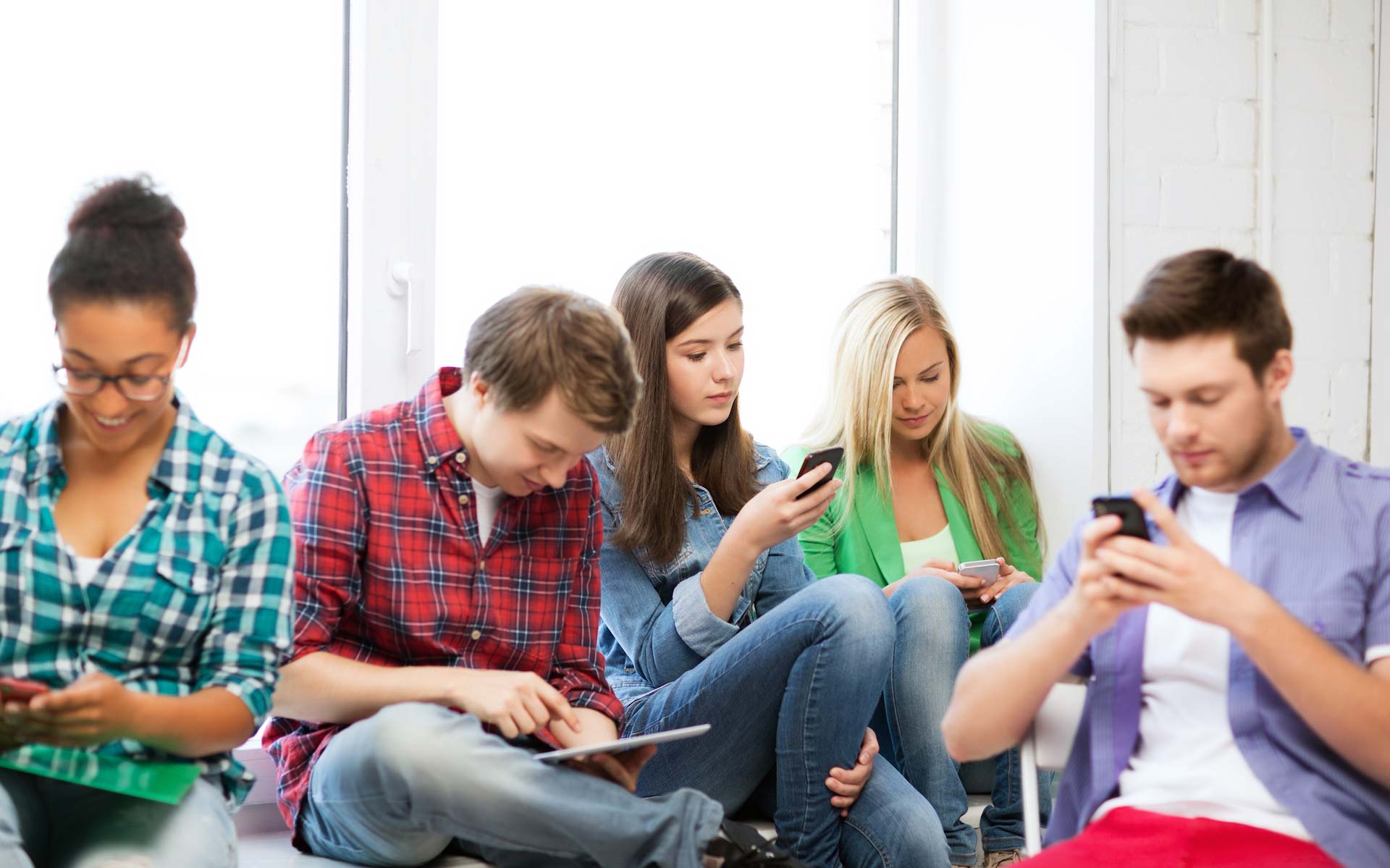 Who are they?
The National Office for Information on Teaching and Professions (Onisep - Office national d'information sur les enseignements et les professions) is a government administrative establishment under the auspices of the French Ministry of National Education.
Being a Government Publisher, Onisep develops and distributes to students, parents and the educational community, (Teachers, Information and Educational Counselling Centres, Psychological Counsellors, etc.) various information concerning studies, professions and sectors of activity. With an annual budget of 40 million Euro, 550 employees throughout Ile-de-France and within 17 regional delegations and more than 15 digital services, ONISEP is a vital government operator.

Through its information tools, (publishing of guides, journals, videos, etc.), its internet sites and multimedia platforms, Onisep provides frames of reference for Educational Counselling choices.
Stated needs
Onisep has entrusted Kosmos with the design and production of its e-portfolio services through several trials involving the "Webclasseur" digital tool. As a Centre for the guidance of young people throughout their schooling, this digital support is accessible on-line and is made to assist students in building their educational path.

In the framework of its generalisation, the service has been deployed in all French schools (30 Boards of Education, 18 regions, 101 departments) in the form of a new application called "Folios".

This application "Folios" carried out as an extension of the "Webclasseur", has been expanded and enriched with new digital services (CV publishing, etc.) and new educational paths: path to the future, artistic and cultural educational path (PEAC), healthcare educational path and citizenship path.

It now allows the student to bring consistency to their path, to help them articulate the stages of their project and to become a player in their educational choices.
The project
With Kosmos solutioning, Onisep has found a real partner for creating the Ministry's first digital on-line service.
The Kosmos teams have known how to assist Onisep right from the start of the project, through experimentation to the installation of an industrial SaaS service.

Onisep benefits from Kosmos's expertise in software engineering: tools, Agile methodology, DevOps oriented organisation. The dual professional and technical skill of Kosmos has allowed a project to be built and adapted to the issues of Educational Counselling in schools through an iterative process demonstrating reactivity and adaptation.
The service has been deployed and integrated into all the EMS systems and is compatible with the different identification sources. EMS, ATEN and Arena authentication wickets, SSO (Shibboleth, SAML2.0, etc.), MOA Mobile application (OAuth).

A software architecture and technical approach has now allowed the Folio's issues with generalisation and volumes to be responded to: more than 6,000,000 users and 11,000 schools and universities.
When Onisep wished to put a digital solution in place to assist Educational Counselling paths, the choice of Kosmos was evident because of the robustness of the proposed architecture
Bruno ROITEL,
Manager of Onisep Information Systems
Summary
The Folios platform, a tailored solution developed by Kosmos Solutioning, is the national e-portfolio solution for Educational Counselling.

It is accessible to all students and this digital service is used along with teachers in the process of discovering professions and training.

Based on an efficient technical base, Kosmos and Onisep have produced an innovative digital service. Kosmos Solutioning's dual professional/technical expertise and its ability to produce customised systems has allowed Onisep to provide its new service to the whole educational community.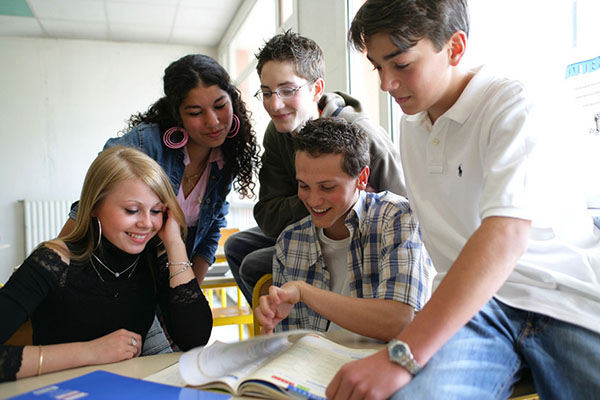 Key figures
100% of education boards
equipped with this national service
More than 11 000
secondary schools
6 millions
users
Key points
Custom development and production: more than 3000 days of development in total
Interoperability: meets strong interoperability challenges and standards: AAF import, SDET, SSO, oAUTH
100% of EMSs equipped: progressive deployment and integration of Folios service in all school EMSs
Assistance and support: dedicated organisation, industrial service, etc.