1 year after the arrival of the Mon Bureau Numérique EMS, much positive feedback from users
Published on July 15, 2019 by Clémentine
-
Updated on 20 décembre 2022 à 15H40
In September 2018, a new EMS was deployed in the junior schools and high schools of the Grand Est region: the Mon Bureau Numérique EMS. To assist the change of solutions, the Nancy-Metz Education Board and Kosmos, the publisher of the MBN EMS, have set up several actions.
Amongst the actions put in place, a training plan adapted to each user profile has been proposed. Many tools have also been made available to users to easily handle the solution and to discover the whole potential of the different features of the MBN EMS. One year on, the change of uses is next!


To facilitate onboarding of the EMS and developing its uses: reinforced assistance for users



An ambitious training plan has been set up: more than 2500 people have been trained in 2 and a half months (148 days of training).
These training sessions are tailored by profile: management staff, CPE, contact teacher and administrators from each school. To supplement the face-to-face training, training aids and webinars have been made available to users.
For teams from the DANE - Nancy-Metz, assistance in the field has been at the core of their preoccupations so that each user can benefit from the use of "Mon Bureau Numérique".
During their various assignments, throughout the year, the DANE teams gathered a lot of feedback of the use of the MBN EMS. Moreover, DANE, in collaboration with Kosmos, has established a communication plan to reinforce this support programme. The DANE has published many articles and testimonials on the academic portal orienting users via tutorials, webinars and documentation, which can be found on the internet site dedicated to the MBN EMS user community.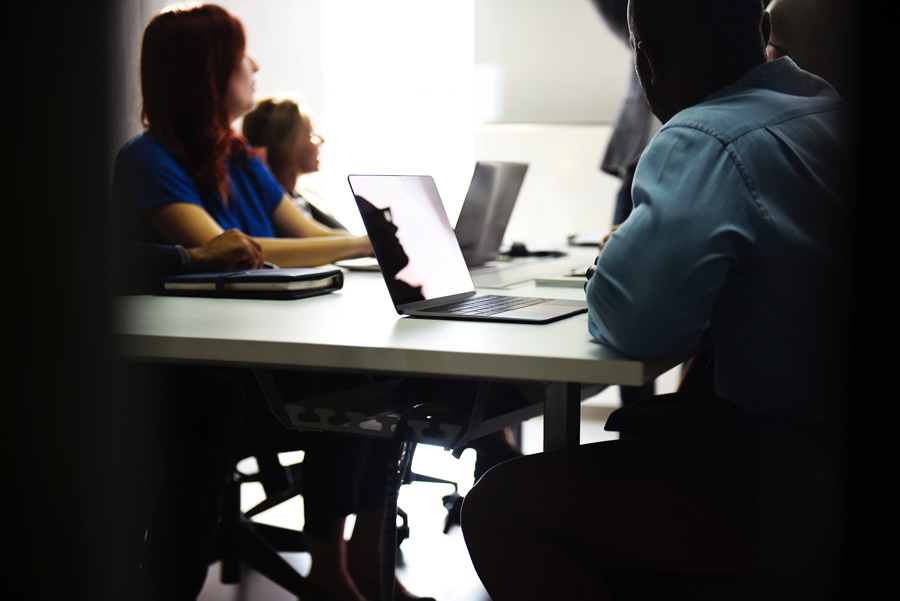 1 year after the deployment of the MBN EMS: a solution adopted by many users
All along its support programme, the DANE has gathered a lot of positive feedback.
Asked to define the EMS in a few words:
"A new, convivial, collaborative and user-friendly tool" Sophie Steiner, Head-Teacher at the Jeanne d'Arc private technical high school in Remiremont
"A real, complete eco-system in the service of teaching." Mathematics teacher in the Raymond-Poincaré junior school in Bar-le-Duc (55)
"What I find really good in the EMS is its smartphone app". I am notified very quickly of my daughter's absences or school Activities" Parent of a final year student in the Croix-de-Metz junior school in Toul (54)
"Everything is available in one place. It is practical, complete and tailored with a well thought-out design" William L. Final year Bac Pro Commerce student in the Pierre-et-Marie-Curie high school in Freyming-Merlebach (57)
For this new school year start, the DANE will continue to offer users many tools to facilitate use of the EMS.
Discover the Skolengo MIS
The project MBN [My Digital Office]
Discover the history of the project Mon bureau numérique

See the case study